Highlights :
The best electric motorcycles in the world are: Energica EGO+, Harley-Davidson LiveWire, Zero SR/S, Lightning LS-218, Damon Hypersport
We waited for electric vehicle revolution, and now it is here. With growing concerns about protecting the environment and governments worldwide pushing for electric mobility, the automakers started to move electric and prepare themselves for the new age of mobility. Electric vehicles are racing to make a paradigm shift in travel habits and modes. Sales of electric cars (including fully electric and plug-in hybrids) doubled in 2021 to a new record of 6.6 million, with more now sold each week than in the whole of 2012. Two-wheeler industry is not lagging behind as well. The global market for electric motorcycles is expected to go up in value from around US$5.9 billion in 2019 to $10.53 billion by 2025.
Recently, a lot of motorbike companies have made significant moves towards electric segment. For instance, Honda, Yamaha, Piaggio, and KTM announced joining hands to set up a consortium for swappable batteries. The aim is to standardize technical specifications for swappable battery systems for electric two-wheelers.
Electric vehicles continue to improve in efficiency and performance. The options for riders continue to grow, with electric motorcycles capable of covering increasing range and greater speeds. We bring you the list of the top 5 best electric motorcycles (bikes) in the world that you may rely on the next time you think of riding through the cities.
#1 Energica EGO+
Top speed: 150 mph (240 km/h)
Acceleration: 0-60 mph (0-100 km/h) in 2.6 sec
Range: 261 miles (420 km)
Price: Starting at $26,000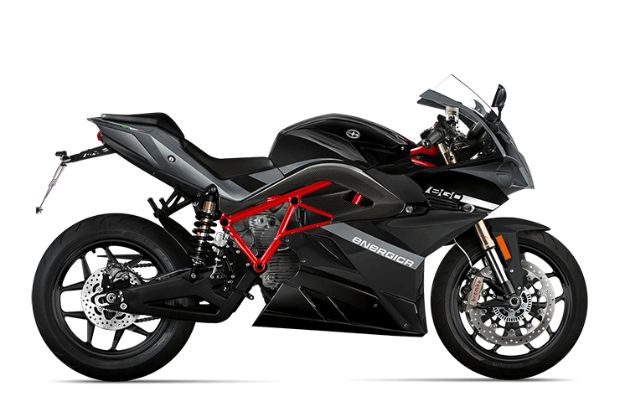 The Italian company, Energica, currently has three models – Energica Eva Ribelle, Ego, and Eva EsseEsse 9 – under streetfighter and race replica genres. Ego+ is indeed the best of the electric motorcycles in the world, so far; the bike is a complete package. Ego+ generates a peak power of 107 kW (145 bhp) and has a top speed of 150mph (240 kmph). The two-wheeler machine's mammoth battery size gives an unbelievable range of over 261 miles (420 km) on a single charge. The range is also a product of its EMCE motor which boosts it by 10 per cent. Its huge battery takes around 3.5 hours to get fully charged. Whereas, quick charge option can charge a 0-85% battery capacity charge in just 30 minutes
With its price starting from $26,000, it comes with four ride modes. Energica EGO+ represents the cutting edge of electric motorbike technology with high-quality Brembo brakes, Bosh ABS, Bluetooth connectivity, and a multi-functional digital dash, giving a remarkable riding experience. Overall, it is the best electric motorcycle in the world right now.
#2 Harley-Davidson LiveWire
Top speed: 95 mph (153 km/h)
Acceleration: 0-60 mph (0-100 km/h) in 3 sec
Range: 146 miles (235 km)
Price: $29,799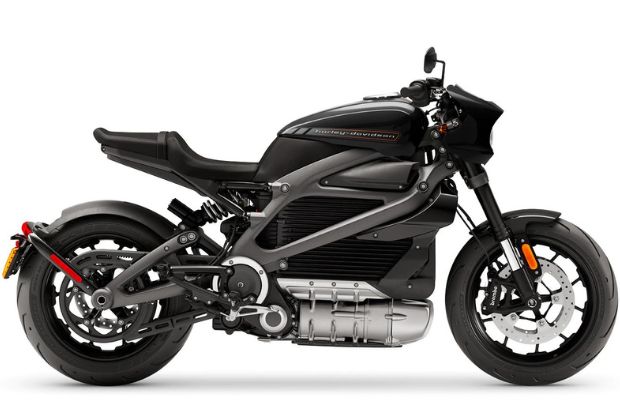 Harley-Davidson is one of the most world renowned and finest motorcycle makers in the world. With its new LiveWire electric motorcycle, the firm has taken the first step towards greener alternatives to ICE bikes. Despite of sacrificing its powerful ICE components and relying solely on electric batteries, the motorcycle still offers the finest high-end mechanics and outstanding performance.
It comes with fine acceleration with an ability to go 0-60 mph (0-100 km/h) in 3 seconds. Further, the superbike offers a range of 146 miles (235 km) and a top speed of 95 mph (153 km/h). The bike connects to the Harley-Davidson smartphone app, with four standard riding modes – rain, range, road, and sport. It comes at a price tag of around $29,799.
#3 Zero SR/S
Top speed: 124 mph (200 km/h)
Acceleration: 0-60 mph (0-100 km/h) in 3.5 sec
Range: 227 miles (365 km)
Price: $19,995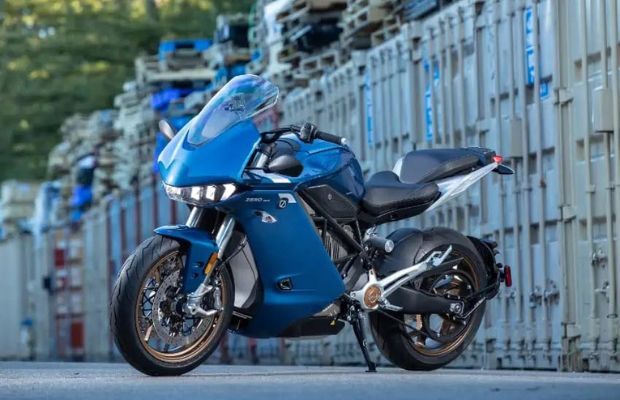 Developed by Zero Motorcycles, this electric motorbike comes with a ZF15.6kWh lithium-ion battery along with a ZF75-10 enhanced thermal efficiency motor. It accelerates 0-60 mph (kmph) in just 3.5 seconds, and has a top speed of 124 mph (just under 200 kilometers per hour). It has a comfortable range of 227 miles.
Its features include a color TFT dashboard display that informs of the bike's battery status, current speed and the remaining range before the need to recharge the battery. Though, the bike loses 30% and 40% of charge when switching over to Street Mode. Special mention must be given to its intriguing styling. The bike looks sleek. It bike comes with for a near $20,000 price tag offering a collection of features, impressive stats, and skillful manufacturing.
#4 Lightning LS-218
Top speed: 218 mph (350 km/h)
Acceleration: 0-60 mph (0-100 km/h) in 2.2 sec
Range: 170 miles (275 km)
Price: $38,888
Giving justice to its name, Lightning LS-218 is the fastest electric motorbike in the world and, hence, earns a spot in our list of best electric motorcycles in the world. With a 0-60 mph of just 2.2 seconds, the Lightning LS-218 has broken several records and is highly regarded for its lightweight style and ergonomic design, making it one of the most streamlined bikes available. It has a top speed of 218 mph (350 km/h)!
Its additional mechanic features include programmable braking system, a torque of 168ft/lbs, and cornering and stopping capabilities. Further, its 218 mph top speed places the Lightning LS-218 on par with many of the gas-powered rides. The electric bike can be charged in just 30 minutes on a DC fast charger, with a single charge giving an average range of around 170 miles. Motorbike is priced at $38,888.
#5 Damon Hypersport
Top speed: 200 mph (321 km/h)
Acceleration: 0-60 mph (0-100 km/h) in 3 sec
Range: 200 miles (321 km)
Price: Starting from $17,000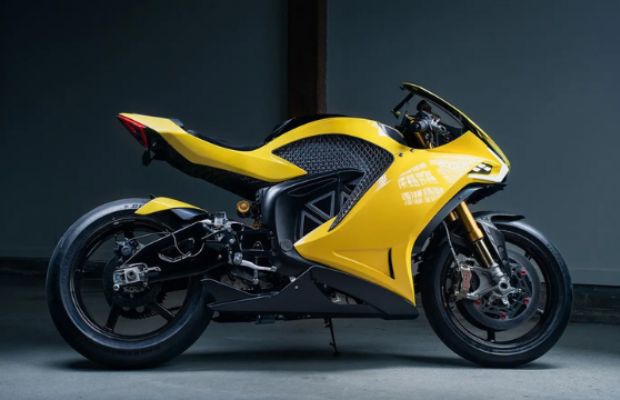 The stylish, sleek, ergonomic aesthetics of the Damon Hypersport Pro electric motorcycle makes the bike lovers yearn for it and earn it a place in this list of best electric motorcycles in the world. Its price makes it more attractive option. Its price range starts just from $17,000, which is to be good to be true not just because of its looks but also because of what the motorcycle has to offer.
It has a maximum range of 200 miles (321 kilometers) and goes 0-60 mph in as little as three seconds. The superbike may reach a top speed of 200 mph. The battery may reach 80 per cent of full charge in just around 45 minutes.
It features an (almost) zero-maintenance design. One can alternate between ride modes at the flick of a switch, moving the handlebars and foot pegs between touring and sports bike ergonomics to adjust to riding style in an instant. Its co-pilot safety system offers a 360º advanced warning system – utilizing a range of sensors such as radar and cameras.